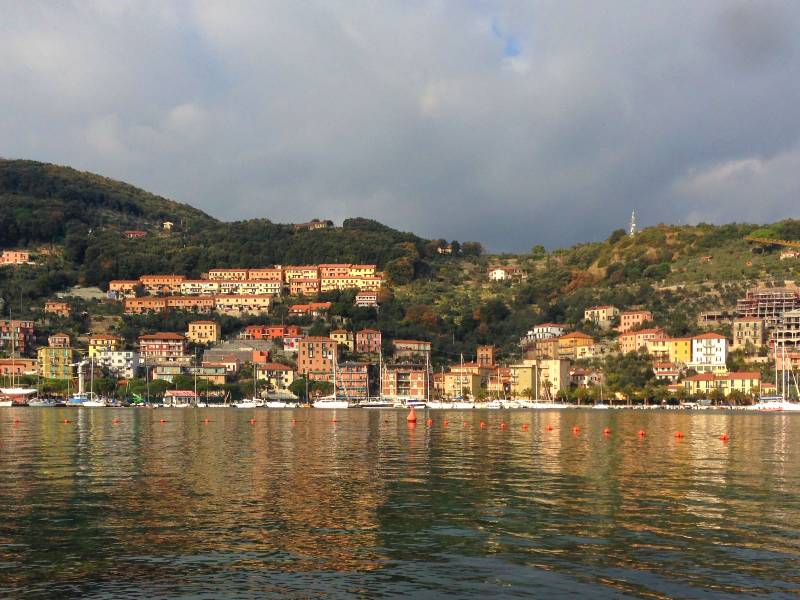 Le Grazie
Le Grazie is located not far from Spezia, in a little bay between Varignano and Pezzino. The oldest part of the town stretches from the area surrounding the 15th century church, dedicated to Nostra Signora delle Grazie, passing under the Ria Arch and ending up at the monument of the Fallen. Of the ancient monastery, which was the former headquarters of the Olivetans and which has now been turned into residential flats, only the refectory remains, decorated with fantastic 13th century frescos painted by artist Nicolo Corso.
In the Varignano Vecchio quarter reside the remains of a roman villa from the 1st century AC. The remains are located at the bottom of a small valley, and form an archaeological site that is now open to the public.
The port of Le Grazie was formerly a naval base, and is responsible for many of the changes made to the layout of the town over the years. A large part of the coast was cemented over to make space for docking equipment, vastly reducing the size of the beach.